Germanna Cares About Students
Germanna cares about students and aims to provide the necessary resources to help them reach their goals. Help us continue to make immediate impacts in their lives. 
The unpredictability of our students' lives can sometimes create challenges and make it hard for them to be successful. Things like inadequate housing, a lack of money for food and other necessities, or unplanned expenses derail a student and make it difficult for them to reach their goals. The Germanna Cares program is there for students in these times of need, providing them with critical necessities that keep them on paths to self-sufficiency and impact them directly. 
Support students by giving to the Germanna Educational Foundation.
Critical Needs
Food pantry and groceries
Technology support
Living expense emergencies due to job loss or reduced work hours
Hygienic supplies
Clothing 
Transportation
2021-22 At-a-Glance
465+ students and their families supported
$84,900+ Care dollars awarded
206 students screened
273+ students supported by the food pantry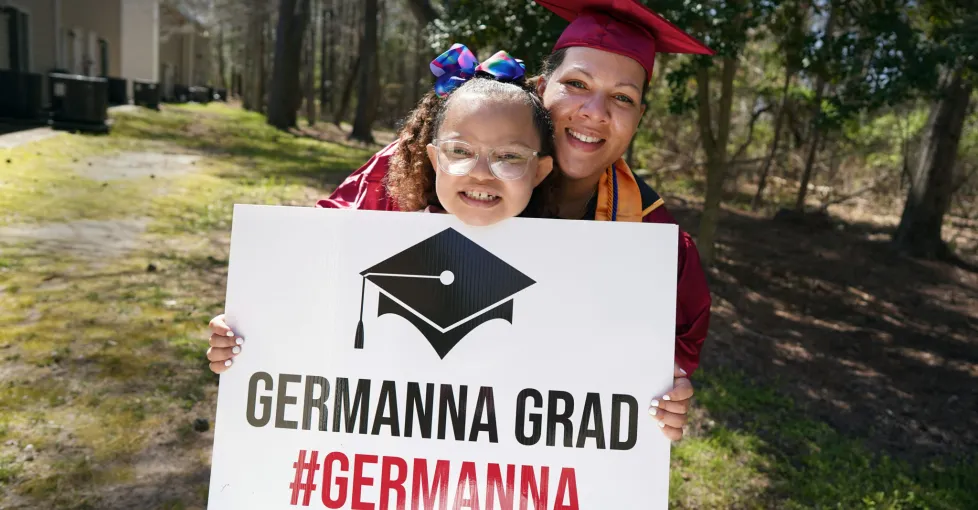 "If it wasn't for funding from Germanna Cares, there's no way I would have been able to make it"

Sierra Pierce
|
Germanna Grad