MySECO Mentorships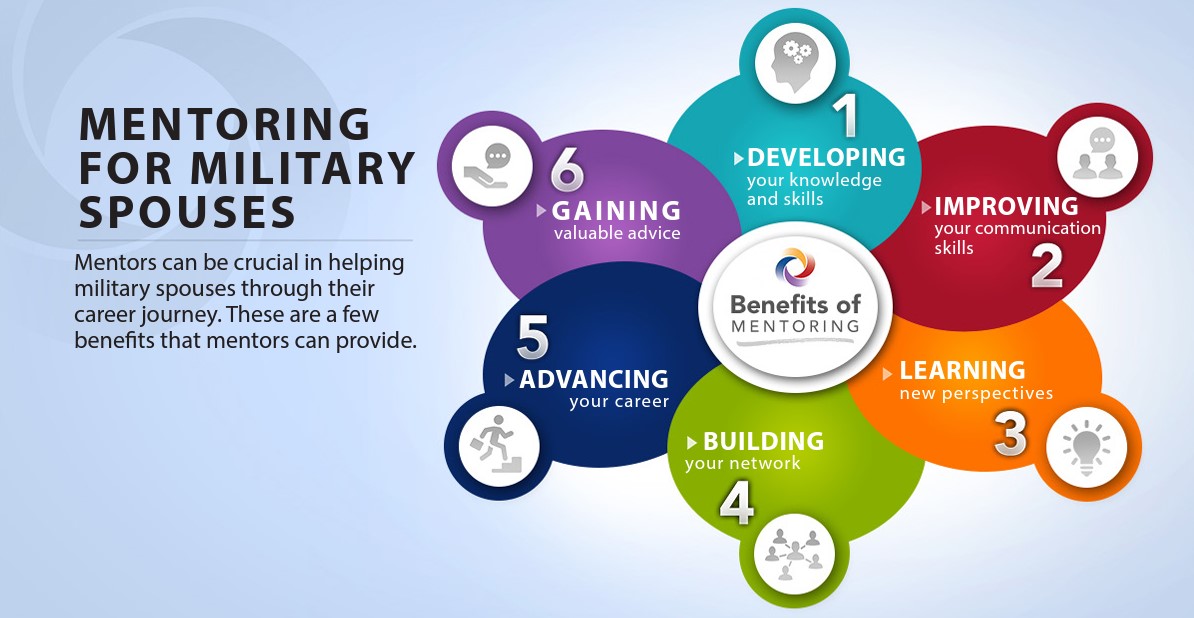 Mentoring is a professional relationship where a more experienced person, a mentor, assists a less experienced person, a protégé, to develop skills and knowledge to enhance the protégé's personal and professional growth. Mentors teach, coach and challenge their protégés by sharing professional and personal information, advice and connections. Mentorships are typically through a formal program and then possibly continue in an informal mentoring relationship.
Benefits of Mentoring
Mentors become trusted advisors and role models by supporting and encouraging their protégés with suggestions and knowledge, both general and specific. Mentoring may include the following benefits:
Gain valuable advice. Mentors can offer valuable insight into your career field. They can help you decide the best course of action for situations you may encounter and can teach you how to work more effectively.
Develop your knowledge and skills. Mentors can assist you in identifying the knowledge and skills to help you advance in your career field.
Improve your communication skills. Mentors can teach you the language of your career and develop ways for you to communicate effectively with others in your career field.
Learn new perspectives. By working with someone more experienced in your career field, you will learn new ways of thinking, which will help in your work life as well as your personal life. Because you are new to the career, your perspective may offer your mentor an opportunity to see the career field from a fresh point of view as well.
Build your network. Mentors can help you expand your existing network of personal and professional contacts.
Advance your career. Mentors can help you stay focused and on track on your career path by offering advice, assisting with skills development and creating networking opportunities.
Finding a Mentor
Regardless of your education, employment or social goals, you can benefit from working with a mentor. Mentors can offer tips on your job search as you move to new locations, introduce you to connections in your chosen field, share advice on overcoming challenges and act as a sounding board when you get frustrated. Take advantage of the opportunity to build your network and get assistance from mentors focused on helping you achieve your goals.
The DOD Military Spouse Employment Partnership recognizes the importance of mentors and welcomes MSEP partners who provide mentorship opportunities for military spouses. The MSEP partners currently providing mentoring opportunities include: 
Hiring Our Heroes Military Spouse Professional Network – Local chapters provide career-minded spouses with networking opportunities, professional development programs, community involvement and peer-to-peer mentoring.
Blue Star Networks – A place for military spouses to share professional information, network and get the scoop on licensing requirements across the country.
Military Spouse Foundation - Military spouses providing one-on-one mentoring, community discussions and expert forums with a focus on career planning and entrepreneurship.
Take advantage of the opportunity to expand your network and explore your options for mentoring by visiting the websites listed above. Call (800) 342-9647 to get more information on mentoring from a career coach.
Department of Veteran Services Mentoring
The Virginia Department of Veteran Services serves as the commonwealth's military spouse advocate. DVS conducts outreach and provides advocacy for military spouses and their families. DVS also works with key stakeholders within federal, state, local government, military installations, and the private sector to develop and implement a resource system to provide access to licensure reciprocity, employment, benefits, childcare, and community resources.
Questions regarding DVS Military Spouse Support may be directed to milspouse@dvs.virginia.gov.
Sign-up for the DVS Military Spouse Newsletter here.
Contact the local DVS mentorship advocate, Anthony Swann, at anthony.swann@dvs.virginia.gov.