"Teaching in higher education gives me the chance to keep learning while serving the students and the community," says Dr. Yawo Ekpoh, math professor at Germanna. "I want my students to understand that in my classroom, we're all learners."
Moving from Kansas City, Missouri, to pursue a full-time teaching position, Dr. Ekpoh started his Germanna journey in 2021, where he now teaches precalculus, calculus, and differential equations.
He not only has a passion for math, but he has a passion for teaching it.
"Math was not initially my favorite subject. But one moment in 7th grade changed my destiny. Frankly, I would not be teaching math today if it weren't for that experience."
Dr. Yawo Ekpoh
|
Math Faculty
In middle school, Dr. Ekpoh found himself on the brink of failing out of 7th grade math. "I was very bad at math," he admits. "It was a hard subject for me. So, my parents asked one of my professors to work with me over the summer to increase my math learning outcome and problem-solving skills." Dr. Ekpoh spent three days a week with his professor studying the math principles that he didn't understand and exploring new concepts that he would use in 8th grade.
"For the first time in my life, I didn't have my normal summer vacation. I stayed home to study math. But today, I continue to be thankful for that moment. It changed my story."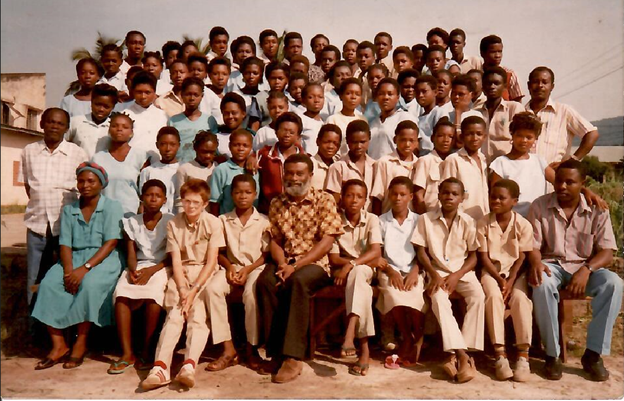 Having a professor who believed in him not only gave Dr. Ekpoh the knowledge to move forward understanding math, but it gave him the passion to help students, just as his professor helped him.
This experience shaped Dr. Ekpoh, allowing him to develop self-confidence, embrace new challenges, and believe in himself as he left his home country of Togo, a west African nation, to start a new journey.
"I wasn't afraid to leave Togo to come to the United States because it was an opportunity to grow and learn," says Dr. Ekpoh.
He moved to the United States in 2000, settling in Kansas City.
Though this was Dr. Ekpoh's first time in the U.S., he was already quite familiar with American culture. "Back home, I had opportunities to meet and interact with American missionaries," he says. "I used to go to the American Cultural Center in Togo to read books and study the culture."
This knowledge helped him acclimate to his new home in Missouri.
"I didn't have too many barriers while I was in college. I was able to make new friends and engage in community outreach activities," says Dr. Ekpoh. He attended Metropolitan Community College - Penn Valley, where he took English as second language (ESL) courses and later graduated with his associate degree in computer science.
Dr. Ekpoh's hard work and determination lead him to teach math courses at Penn Valley after he earned his master's degree from the University of Missouri Kansas City. He was the only African American in his cohort to graduate with a bachelor's and master's degree. He later went on to earn his doctorate degree.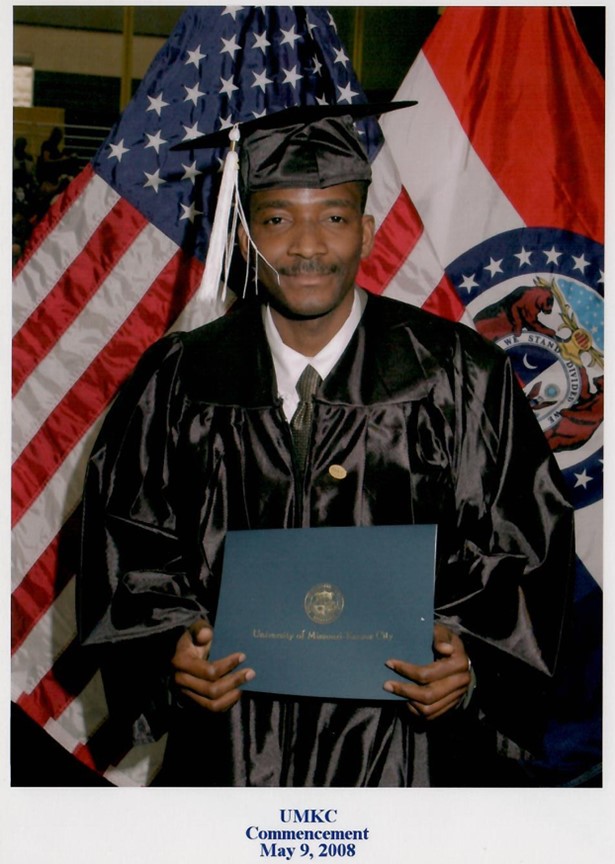 In his part-time faculty position at the community college, he taught a variety of math courses for more than ten years. He then shifted to the middle school level to teach computer science for a few years to follow.
But with his family growing, Dr. Ekpoh was interested in a teaching position with benefits that would allow him to grow professionally. He wanted to secure the futures of his wife and three children. That opportunity was in Fredericksburg.
Dr. Ekpoh moved his whole family east for the full-time math faculty position of his dreams.
Today, Dr. Ekpoh has been teaching math at Germanna for two years—and he loves every second of it.
"I am so thankful to be at Germanna and serve students and my community. I love seeing my students succeed. It means a lot to me."
Dr. Yawo Ekpoh
|
Math Faculty
A man of strong faith, Dr. Ekpoh is dedicated to making a positive and impactful change in his community. He sees working at Germanna as the perfect way to do that. 
"Our students face so many different and extreme challenges on a daily basis, so I try to support them and be there for them in any way that I can," he says.  "When you're blessed, you want to bless others. I have a goal to serve in my community, and it's truly a blessing to be here."