"I've spent my whole lifetime in one setting, using one language, immersed in one culture. Moving to the United States was like being reborn," says Alessandra Garcia Guevara, as she recalls moving from her native country to Virginia in 2019. "I had to start all over again once I moved here."
Alessandra found herself experiencing a major culture shock after leaving Peru in the middle of her junior year of high school. Enrolling as a new student at Chancellor High School, Alessandra faced many challenges in the classroom.
"Since I had just moved from another country, a lot of people were looking down on me and thought I wouldn't excel in my classes. Even though I did really well in school in Peru, I wasn't allowed to enroll in AP or any other advanced classes once I got to the U.S. because counselors thought it would be too hard."
Alessandra Garcia Guevara
|
SGA Public Relations Officer
Her U.S. high school experience continued to be difficult, as the COVID-19 pandemic hit shortly after she began at Chancellor, further setting her back. But she didn't let that derail her educational goals, as she always had a dream of pursuing higher education.
"I always wanted to go to college, so I started researching my options," Alessandra says. This is when she found Germanna. "Germanna seemed like the best fit for me because at the time, I hadn't had the chance to pursue any of the advanced classes in high school that four-year universities typically look for."
Since she was still new to the U.S. as a whole and still learning English, she thought it would be much harder for her to succeed at a four-year university. For Alessandra, Germanna was the best option.
"Germanna seemed to have so many resources that could help me on my journey, and I was really interested in all of the various transfer opportunities."
Alessandra graduated from high school and started her journey at Germanna in 2021, enrolling in the computer science program. But as a first-year student starting college in the middle of the pandemic, it was a huge adjustment. Since many students had not yet returned to campus, Alessandra felt isolated. As a natural extrovert, she wanted to make friends and interact with her peers. So, she decided to get involved on campus.
Alessandra joined Germanna's Student Government Association (SGA) as the Public Relations Officer, where her role is to keep the student body informed through social media, emails, and outreach projects. This role allows her to meet new people daily and personally connect with her classmates.
She is also involved in Germanna's Phi Theta Kappa Honor Society chapter, Alpha Lambda Psi, where she is the chapter president.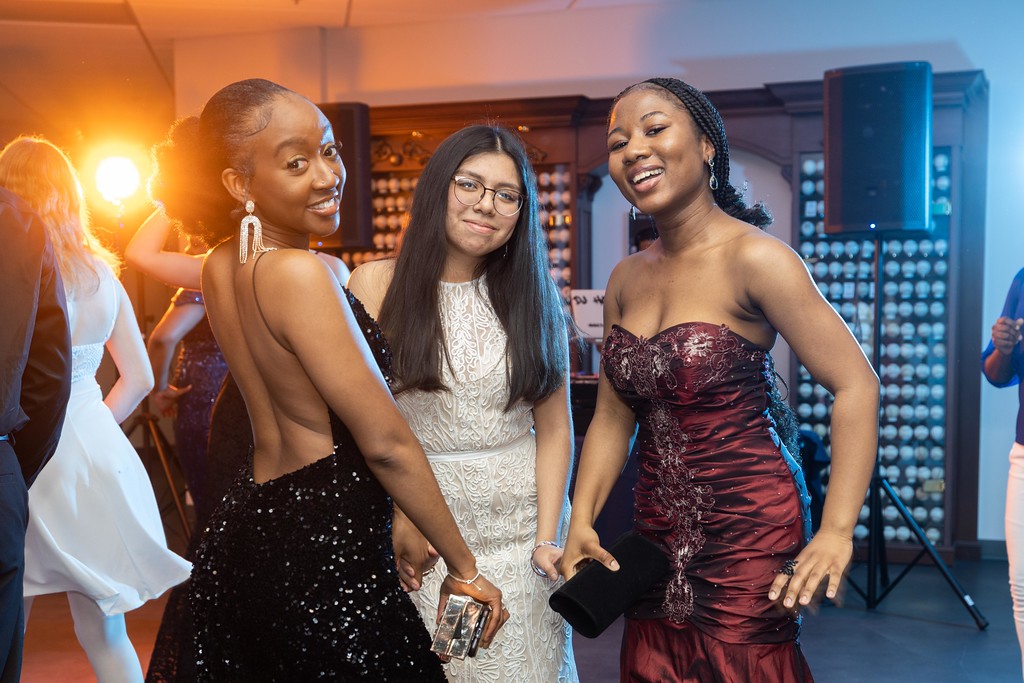 Outside of being a student, Alessandra enjoys volunteering downtown, where she is a Front Desk Admissions and Education Volunteer at the Fredericksburg Area Museum. In these roles, she works with English as a second language (ESL) learners and gives tours of the museum's new exhibits.
As Alessandra prepares to graduate in May, she is thankful for her time at Germanna and attributes her Germanna experience to helping her better acclimate to her new country.
"When I first enrolled, I was very shy. Everything was new to me, and I didn't want to make the wrong impression or say the wrong thing. But at Germanna, I was surrounded by so many people who cared and who were willing to help me. I've learned so much here, and I wouldn't trade my experience for the world."
Alessandra Garcia Guevara
|
SGA Public Relations Officer
She plans to transfer after Germanna to pursue a career in the technology field.