Date(s)
Wed, 11/01/2023 - 12:00 am to Thu, 11/30/2023 - 11:59 pm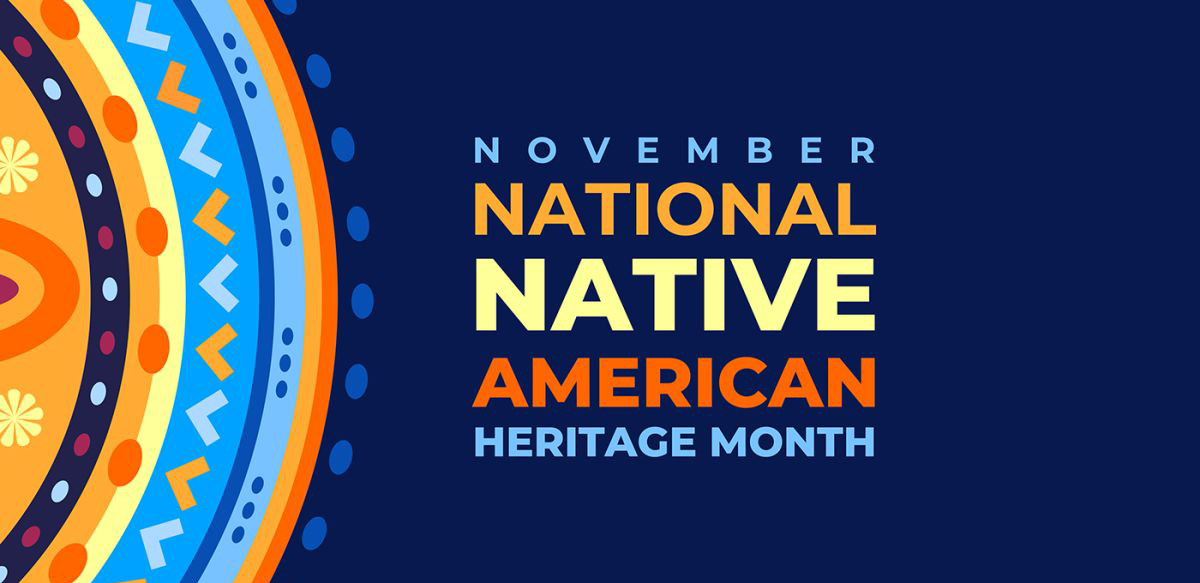 As we welcome the month of November, we also usher in National Native American Heritage Month—a time to honor, celebrate, and reflect on the rich histories, diverse cultures, and significant contributions of Native Americans to our nation. This month is also known as American Indian and Alaska Native Heritage Month.
History of the Month
The roots of this observance can be traced back to early 20th-century efforts to establish an American Indian Day. Dr. Arthur C. Parker, a Seneca Indian and the director of the Museum of Arts and Science in Rochester, New York, was among the first to advocate for such a day. His efforts led the Boy Scouts of America to set aside a day for the Native Americans, which they observed for three years.
In 1915, the American Indian Association formally approved a plan for American Indian Day during its annual Congress. The first American Indian Day was declared in May 1916. Fast forward to 1990, President George H.W. Bush approved a joint resolution designating November as National American Heritage Month. Since 1994, similar declarations have been issued annually.
Why It Matters
National Native American Heritage Month is not just a time for celebration but also for education. It provides an opportunity to raise awareness about the various challenges faced by Native Americans both in the past and today. It is a time to acknowledge the sacrifices and contributions made by Native Americans in shaping the character of this nation.
Let us all take this time to celebrate the diverse and rich cultures, histories, and traditions of Native Americans and to appreciate their contributions to our community and nation. We also commit to continue supporting the remaining Native American tribes and to educate ourselves and others about their significant role in our history.
National American Indian Heritage Month
The Library of Congress, National Archives and Records Administration, National Endowment for the Humanities, National Gallery of Art, National Park Service, Smithsonian Institution, and United States Holocaust Memorial Museum join in paying tribute to the rich ancestry and traditions of Native Americans.
National Native American Heritage Month in Virginia 
This month is dedicated to celebrating the diverse cultures, traditions, and histories of Native people. It's a time to appreciate the significant contributions made by Native communities despite all the challenges they have faced, highlighting the resilience and efforts of tribal citizens in Virginia.
Monacan Indian Nation: A Story of Perseverance
Bradley Branham, a Monacan Indian Nation member, uses oral storytelling to share his tribe's history. He explores how the Monacan Nation, as a "First Contact" tribe, has significantly shaped the history of indigenous tribes in Virginia, leaving a lasting impact that continues today.
November 20 • 2:00pm via Zoom
Germanna Libraries Celebrating National Native American Heritage
Germanna Libraries have a curated list of titles highlighting Native American Heritage authors and titles available to you at our branch locations and for your enjoyment. 
Check one out today!