Thank you for considering the Nursing Programs at Germanna Community College.
Germanna offers different Nursing Programs. We recommend that you read about each program to select the Nursing Program that fits you. It is then recommended that the application deadlines are reviewed before you begin to complete the application steps. We look forward to you joining our Nursing Programs.
Image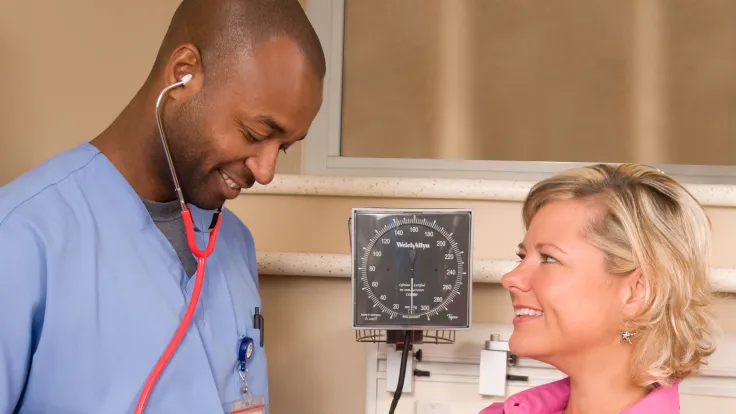 Practical Nurse Program Option
Become a Licensed Practical Nurse (LPN)
2 semesters long
Class Locations
Daniel Technology Center (DTC)
Locust Grove Campus (LGC)
Image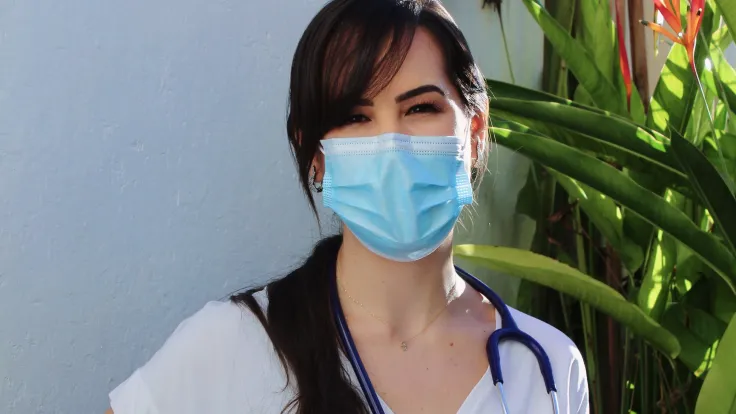 LPN - RN Advanced Standing Program Option
3 semesters long
LPNs desiring to return to school to become a RN
LPNs can receive credit for their LPN coursework by passing the HESI LPN-RN Mid-curricular Exam
Must meet all RN program requirements
Class Location
Locust Grove Campus (LGC)
Image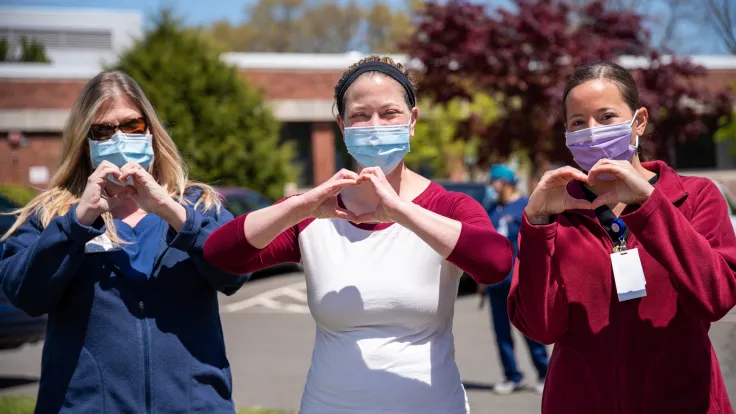 Registered Nurse Program Option
Option 1: Traditional, Full-time Program Option (4 semesters long)
Option 2: Part-time Hybrid Evening Weekend Program Option (6 semesters long)
Classes are held online via zoom in the evenings
Clinical and labs are held on the weekends (including Sundays)
Class Locations
Locust Grove Campus (LGC)
Barbara J. Fried Center (BJF)
Application Deadlines
The RN, PN Program and LPN-RN Advanced Standing Programs application deadlines.
February 1st through March 15th - Program starts in Fall
September 1st through October 15th - Program starts in Spring
RN Part-time Program
February 1st through March 15th - Program starts in Summer
Complete Steps for Admittance to Nursing Programs
---
Information
Submitting an application does not guarantee admission into the nursing program.
You must be a Germanna student to apply.
NSG classes are offered at both the Locust Grove campus and the Barbara J. Fried (Stafford) Center. Students interested in attending NSG classes at the Stafford Center will be selected by a lottery following admissions to the program. You are not guaranteed admissions to the Stafford center by applying.
Healthcare Technician (Nursing Aid/Certified Nursing Assistant)
Do you want to become a Certified Nursing Assistant (CNA)? Did you know that you can register for CNA courses after you apply to Germanna? 
No nursing application necessary
CNA Courses are 8 - weeks long
CNA Prerequisites: Direct placement into ENG 111 with or without corequisite support and MDE 10 or higher
HCT 101 (4 credits) *Taken at the same time as HCT 102
HCT 102 (3 credits) 
Do you need help with a Nursing Program Application?
Please contact the nursing department for assistance with your nursing application.